BLOOMINGDALE, NEW JERSEY
LIGHTING INSTALLATION
At Elevated Contracting, our team offers our expertise for lighting installation in the northern New Jersey and New York areas.
No matter what your budget is, Elevated Contracting in Bloomingdale, New Jersey can help you achieve your dream home with custom lighting installation. Our team works with a variety of top-of-the-line manufacturers so we can achieve your vision for your home. We have also been installing premium lighting to the northern New Jersey area at affordable prices for over 20 years.
Whether you need brand-name or a custom lighting solution, we offer a variety of lighting solutions to complete your dream home. We offer a wide variety of lighting styles and functionality.  With over 20 years of experience, our professionalism and attention to detail are what set us apart from other lighting installation services. Our team looks forward to serving your home improvement needs whatever they may be.
Our team also specializes in kitchen cabinet installation, sink installation, crown molding installation and much more!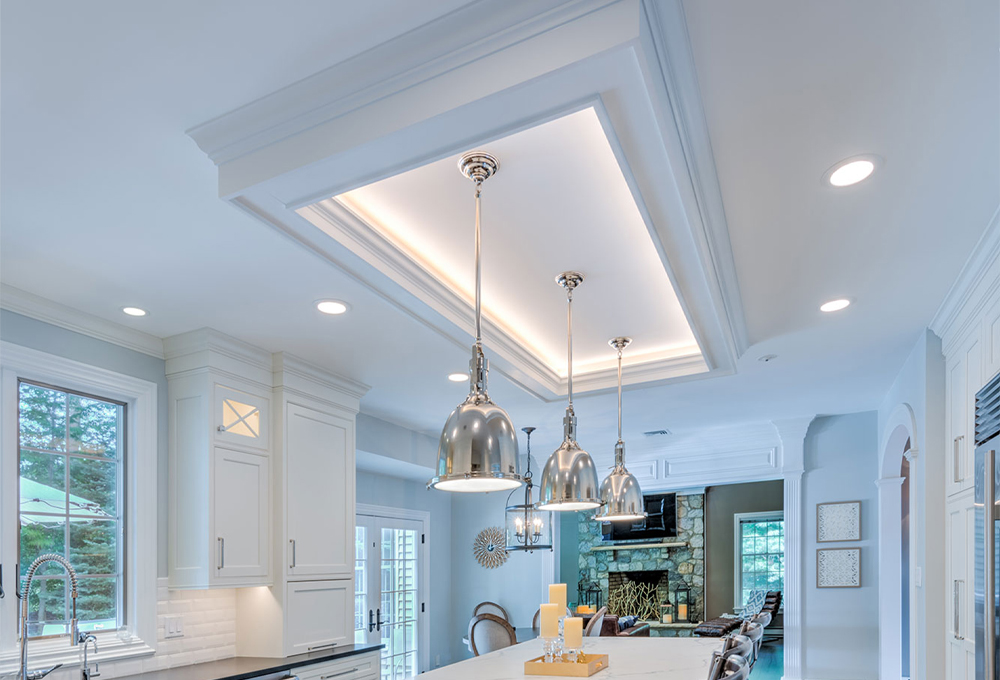 If you're in the Bloomingdale, New Jersey area and need new lighting installed, contact our team at Elevated Contracting LLC today. We service, repair and install home lighting setups with a expertise and ease.  Our team works with all of the top brands and every type of lighting on the market.  Whether you need your lighting installed or repaired we have a solution for you. Call us today at (973)-337-3967 or email us at [email protected] so we can be of service and install your home's lighting.
CUSTOM LIGHTING INSTALLATION SERVICES
Bring new life into the design of your home by having our expert team install your lighting. We offer expert services for lighting installation in the Bloomingdale, New Jersey area.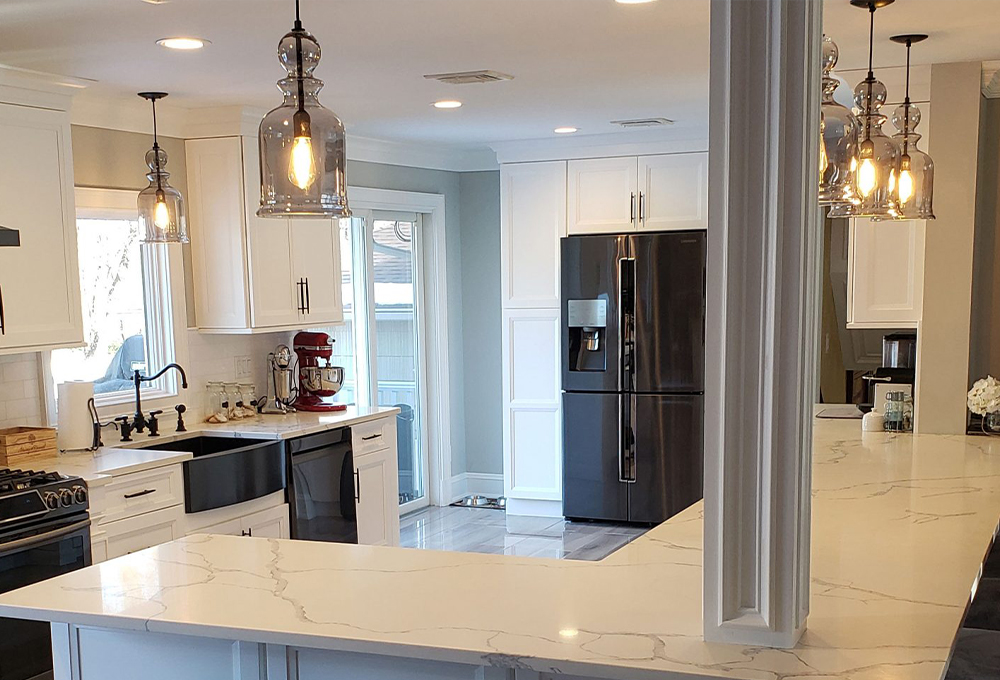 BLOOMINGDALE NEW JERSEY
LIGHTING INSTALLATION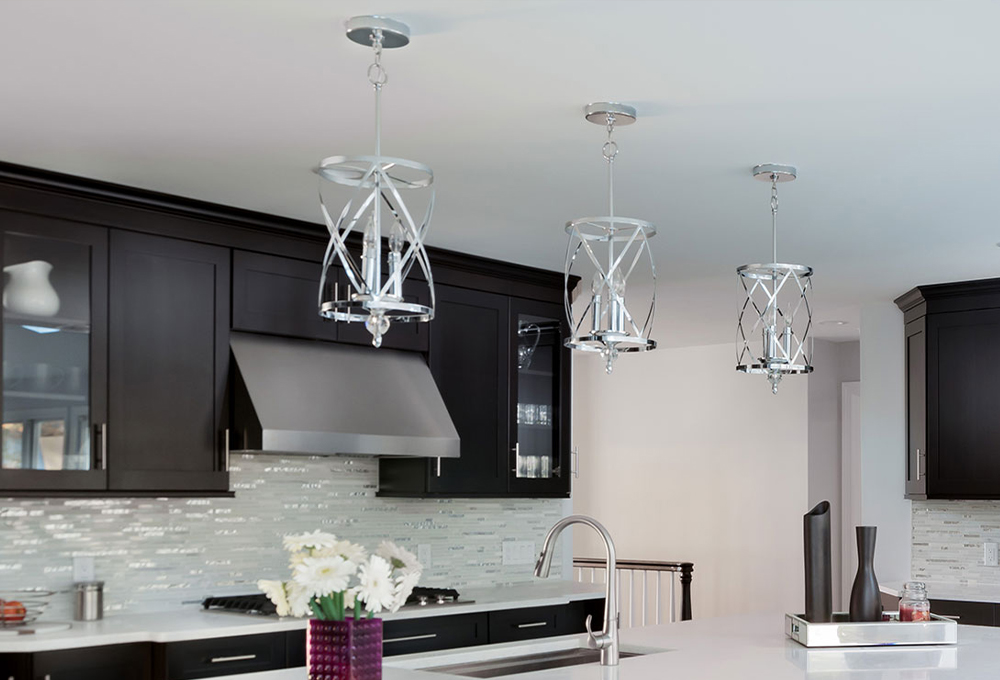 CLIFTON NEW JERSEY
LIGHTING INSTALLATION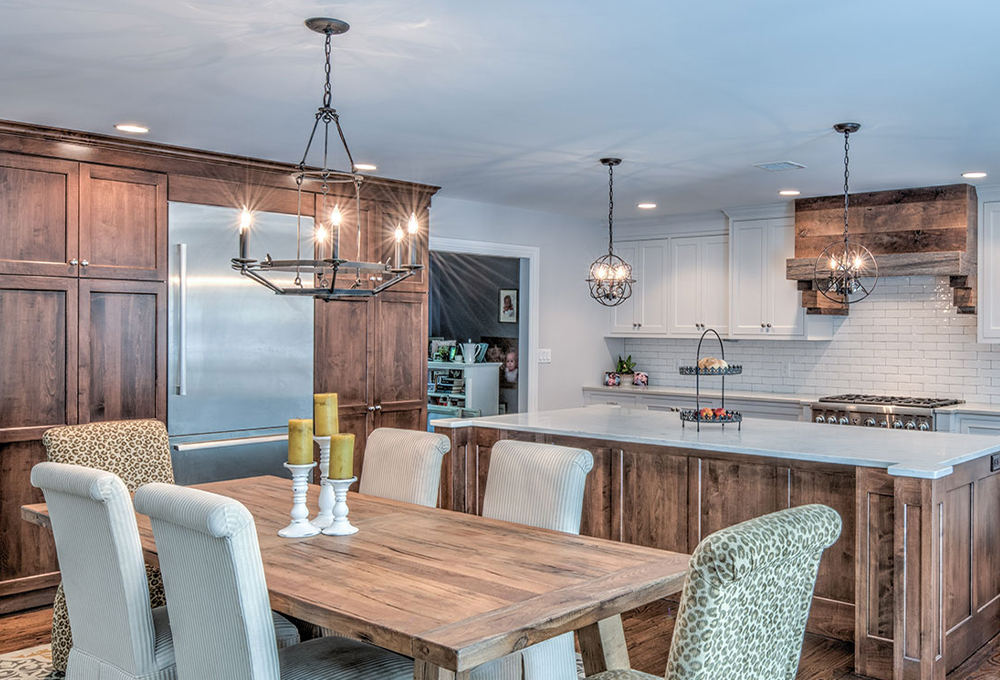 UNION NEW JERSEY
LIGHTING INSTALLATION
LIGHTING INSTALLATION NEW JERSEY TESTIMONIALS
"The crew was on time and professional. The price was affordable. They installed my IKEA kitchen and it looks great!!"
⭐️⭐️⭐️⭐️⭐️ | 5-Stars
"Used EC of Bloomingdale for a kitchen remodel and cannot speak highly enough about them! The team was extremely professional and made, what otherwise would have been a stressful process, a total breeze! Great communicators, we're always on time, and do exceptional work!"
⭐️⭐️⭐️⭐️⭐️ | 5-Stars
"I hired Elevated Contracting to remodel my kitchen and I definitely made the right choice. Joe and his team were professional, punctual, answered all of my questions and finished the job within the timeframe promised. They were a pleasure to work with and I would not hesitate to recommend them to family and friends."
⭐️⭐️⭐️⭐️⭐️ | 5-Stars
WHY CHOOSE ELEVATED CONTRACTING
FOR YOUR LIGHTING INSTALLATION?
When you call Elevated Contracting LLC, you can know that we will install your lighting with an unmatched expertise. We've been in the remodeling and home improvement industry for more than 20 years and love working with homeowners in the northern New Jersey area.
Elevated Contracting is a family run business serving Northern New Jersey with over 20 years of experience in fine carpentry and kitchen cabinet installations. We understand that remodeling your kitchen is an important decision, and we strive to ensure your project is completed on schedule and with top-notch quality.
Our team of expert contractors handle every project with top-quality professionalism so we can make achieving your dream kitchen a pleasant and transformative experience.
REQUEST YOUR FREE LIGHTING
INSTALLATION QUOTE TODAY
Let Us Create Your Dream Home Today!